When I first heard about South Korean tattooist Kahn, I was more than a little confused.  Given South Korea's anti-tattoo laws, I knew that there were still some tattooists working within the country, but that these were largely relegated to underground type businesses, in unmarked studios down twisting dark alleyways that no one but someone specifically in the know could ever hope to find.  I also knew that it was particularly strange for a South Korean tattooist to openly flaunt their tattoo business online in a country where tattoo is actually legal.
But then I realised that simply because Kahn hails from South Korea, it does not necessarily mean that he lives and works in South Korea (duh).  Yeah, sometimes I'm a little slow to catch on to these things.  The truth is, Kahn has been tattooing since 2001, shortly after he was exposed to the tattoos of a member of Japan's Yakuza (Mafia).  Since that time, Kahn has no doubt worked extremely hard at getting to the level at which he currently finds himself.  Yet aside from the hours and years of dedication and hard work, there is obviously some serious talent helping him along the way as well.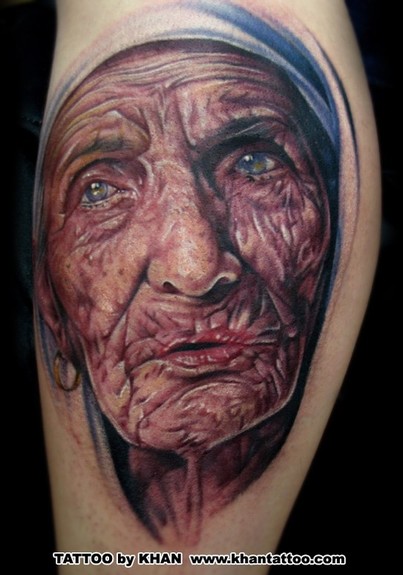 Kahn currently works in Sapporo, Japan – a city (and country) that certainly isn't yet completely open to tattoo, but is making slow, consistent strides toward conquering that.  His work consists of both colour and black and white realistic styles, though in my personal opinion, his colour work is the real show stopper.  That's not a slight against his quality black and grey stuff, it's just that his colour stuff takes everything to the next level.  It's down right gorgeous.  Take a nice long look at Kahn's tattoo portfolio here.
I just may end up in Tokyo at some point in the new year.  When and if I do, I will most definitely be taking the journey up to Sapporo and seeking out Kahn for some of his outstanding work – that is, if he's even in town.  Dude travels a lot, tattooing all around the world, and for good reason.  He's definitely in demand.  Keep up the awesome work, Kahn!