At this time of year, I am thinking about winter a lot.  I'm not thinking about winter in a good way, either.  I hate winter.  So even though it may technically be Fall right now, all I'm really thinking about is that winter is pretty much right around the corner.  I get cold a lot.  It's always raining and then soon enough, the rain turns to snow and man, snow really bums me out.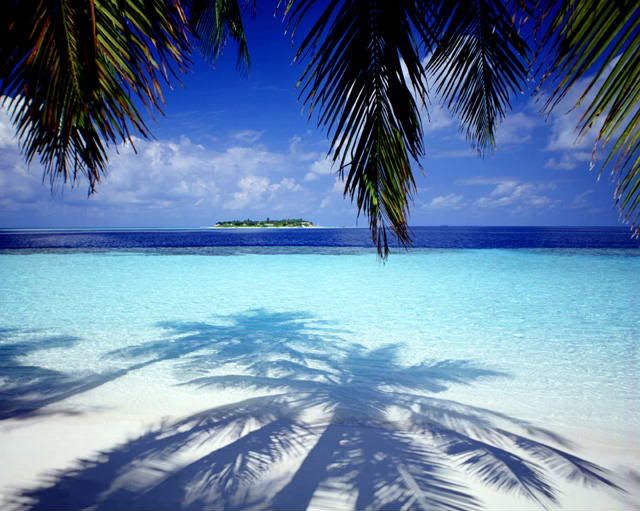 So, with all that in mind, today I am going to try and focus on warm thoughts, thoughts about beautiful tropical locations, the beach, the sea and surfing.  What better way to do all that than to dedicate today's blog to all things tropical and tattooed?  After all, isn't the beach the best place to check out people's tattoos?  (Among other things).
Surf related tattoos however, are not that easy to come by.  First of all it's difficult to pin down what exactly qualifies as a "surfing" tattoo.  Sure, there are tattoos of dudes surfing and what not, but these tend to end up looking rather lame.  In fact, it was a lot easier to find lame surfing tattoos than it was to find cool surfing tattoos.  Legendary surfing magazine Transworld Surf even has a list (with snarky captions) of "15 Surf Tattoos from Hell" at their website. Surf Shop also has a collection of 8 surfing tattoos.
Anyway, first off, there's the Polynesian tattoos.  Any time I see one of these, I automatically think of warm and sunny places.  Love 'em.  Then there's the odd tattoo of the beach here and there, like this one, or this one or a tattoo of underwater sea life.  Lastly, I can't forget about palm trees.  There's something about palm trees that I love.  Just seeing them makes me happy.  On that note, I give you this tattoo, which I love.  Very cool.
Oh yeah, one last thing regarding surfing tattoos: for any of you surfers out there who are looking for a free magazine subscription, the aforementioned Transworld Surf is offering free magazine subscriptions to anyone who gets the Transworld Surf logo tattooed on them.  I'm not sure how long of a subscription they offer in exchange for tattooing yourself with their logo, but if you're interested, you can contact them here.