After a while of looking at Katja Ramirez' excellent online tattoo portfolio, I found that Katja's work began to remind me of those great pop-up books from when I was a kid.  Not that the artwork is childlike in any way, but more that the work of Katja Ramirez tends to jump right out at you.  I'm serious.  Some of her sleeve works are unreal.  They're so rich in colour and they have a real fluidity to them, which just so happens to make my eyes buldge.  Katja Ramirez does nice work.  Real nice, like.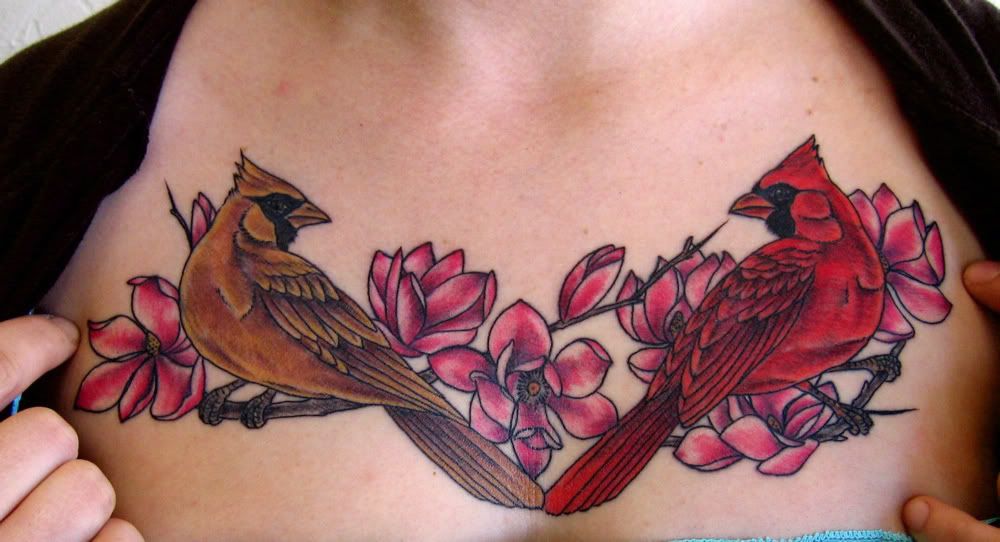 For the past 13-years, Ramirez has been working as a tattoo artist.  She's originally from Montreal, Quebec, which is in Canada, and her 13 years of tattooing brought her from one city to another until settling for the time being in Austin, Texas at Perfection Tattoo.  At Perfection, Ramirez tattoos alongside Carlos Truans and Chris Treviño, so there's little wonder as to why word on the street has it that Perfection is living up to its name.
Back to Katja: Katja Ramirez is an awesome tattoo artist.  Check her out.  And incase you're looking for more (and I know that you are), here's an interview and plenty of nice tattoo photos of Katja's.