I've never made any secret about the fact that I fully, 100% support the regulation of the tattoo industry.  I can't really see any reason not to.  A few weeks back, I blogged about Toronto, Canada and how they are now making the switch to regulating their tattooists and tattoo studios.  Well, today I came across a post on DCist, about how the tattoo industry in DC is not regulated at all, making it one of the few spots in the USA that doesn't regulate tattoo.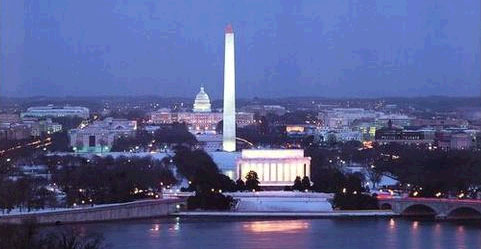 Not only does DC not regulate its artists and studios, but there also seems to be a bit of resistance to the idea.  Why?  Well, some artists feel that it's a money grab for the government.  Hey, don't get me wrong – I'm probably far more sceptical of any motivation that the government ever has to do anything than the average joe, but in this case, I've got to say that tattoo regulation isn't about helping out the government, it's about helping out the tattoo industry and its clients.
'That's not good news for Matt Knopp, who has owned and operated Tattoo Paradise in Adams Morgan since 2003. Knopp, who says he follows strict industry standards like not reusing needles or ink, worries that licensing and regulations wouldn't add much more than a financial burden on parlors throughout the city.

"It's another way for the government to make money off of people. It's a way to put their hands in another till," he told DCist. Given the city's ongoing financial troubles, there's probably some truth to that concern.

Additionally, Knopp said that having tattoo parlors regulated by a board responsible for barber shops and beauty salons doesn't make sense for his business. "What do they know about tattoos? Barber shops and tattoo shops — there's a night and day difference."'
Oh come on Matt, if you're up to standard and running a completely legit business, what do you have to worry about?  In the end, the small amount of cash that you'll have to pay out to be regulated will most likely end up making you more money, simply because people will want to come an get tattooed from someone they know is regulated and approved by local health authorities.  Not only that, but it shouldn't have to be up to the customer to ask about health practices in a studio before they get tattooed.  I've had to ask tattooists about their health practices when I've been tattooed in other countries and it makes me feel like a right dick.  But what's the alternative if there's no certification or regulation?
Look at it this way: you go into a restaurant to eat.  Before ordering, you find out that the kitchen hasn't been inspected by the health board and that the restaurant has no license to be serving food.  Are you eager to eat at a place that has no health regulations or certification in place?  I know that I'm not.  So you decide to leave, but wait!  The chef comes running out of the kitchen and tells you that he follows all the safety standards anyway and keeps his kitchen up to code with the latest health board requirements even though he has no legal right to be making food.  Make you feel any better?  Me either.
Regardless of all this talk about whether or not DC tattooists should or shouldn't be regulated, the fact of the matter is that quite sooner rather than later they will be:
'In a statement, the D.C. Department of Health said that "draft legislation for regulating tattoo and piercing establishments is under review. [W]e are working vigilantly to replace outdated code provisions and draft regulations that will comply with new industry standards as quickly as possible."'
Great news, if you ask me.